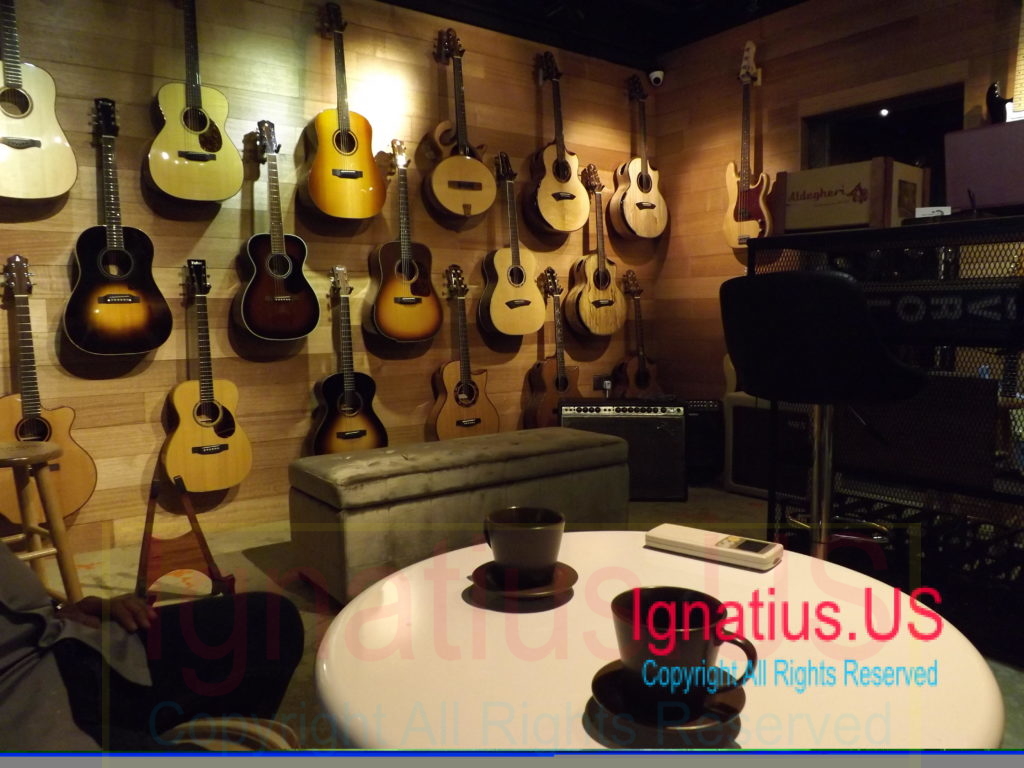 About ignatius.us the website
This blog is about me playing guitar and drinking coffee, yeah. Some notes and news on the U.S. and the places where I draw inspiration from for music composition. I'm so busy I oftentimes forget about blogging online and leave my scribbling in stacks around my storeroom.
If I feel a little too bored staying indoors, getting out to take some photos does wonders.
If you really don't know what to do? Strum a guitar take a drink. Something will come to mind and it could work out and it'll be smooth sailing again.  Else,  go take a few photos in the great outdoors.
Sounds like a good plan…
The guitar is a musical instrument classified as a fretted string instrument with anywhere from four to 18 strings, usually having six. The sound is projected either acoustically, using a hollow wooden or plastic and wood box (for an acoustic guitar), or through electrical amplifier and a speaker (for an electric guitar). It is typically played by strumming or plucking the strings with the fingers, thumb or fingernails of the right hand or with a pick while fretting (or pressing against the frets) the strings with the fingers of the left hand. The guitar is a type of chordophone, traditionally constructed from wood and strung with either gut, nylon or steel strings and distinguished from other chordophones by its construction and tuning.
Coffee is a brewed drink prepared from roasted coffee beans, which are the seeds of berries from the Coffea plant. The genus Coffea is native to tropical Africa (specifically having its origin in Ethiopia and Sudan) and Madagascar, the Comoros, Mauritius, and Réunion in the Indian Ocean.[2] The plant was exported from Africa to countries around the world and coffee plants are now cultivated in over 70 countries, primarily in the equatorial regions of the Americas, Southeast Asia, India, and Africa. The two most commonly grown are the highly regarded arabica, and the less sophisticated but stronger and more hardy robusta. Once ripe, coffee berries are picked, processed, and dried. Dried coffee seeds (referred to as beans) are roasted to varying degrees, depending on the desired flavor. Roasted beans are ground and brewed with near boiling water to produce coffee as a beverage.

Coffee is slightly acidic and can have a stimulating effect on humans because of its caffeine content. Coffee is one of the most popular drinks in the world. It can be prepared and presented in a variety of ways (e.g., espresso, French press, cafe latte, etc.). It is usually served hot, although iced coffee is also served. Clinical studies indicate that moderate coffee consumption is benign or mildly beneficial in healthy adults, with continuing research on whether long-term consumption inhibits cognitive decline during aging or lowers the risk of some forms of cancer.[4][5]